No, a manufactured home and a modular home are not the same thing.

BY CANDACE BRAUN DAVISONMAY 30, 2019
https://www.housebeautiful.com/design-inspiration/a27650630/what-is-a-modular-home/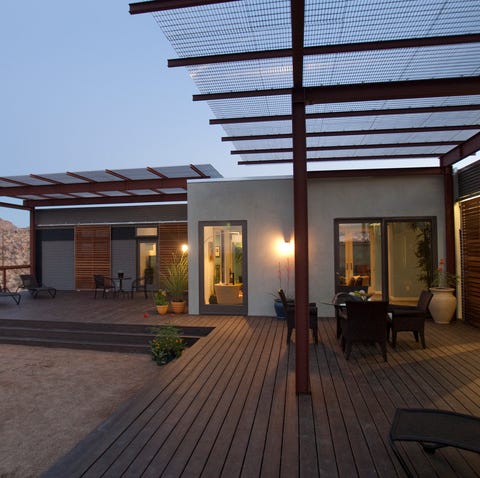 ALLEN J. SCHABENGETTY IMAGES
If you're looking to buy a new home, you might have heard the term 'modular home' being touted around a lot—and honestly, we understand why, especially after that tiny guesthouse on Amazon went viral. Modular homes are often cheaper than traditionally built homes, and can be built relatively faster. So, it's no wonder people are increasingly turning toward this option. Note, though, that these kinds of homes aren't for everybody, so if you're confused about whether you should invest in one, look no further: Here's everything you need to know about modular homes.
What exactly is a modular home?
Well, put simply, it's a home that has been built indoors, in a factory setting. The finished products are transported to their intended location, where they're then assembled by a builder. They're also often called factory-built or prefab(prefabricated) homes.
Note, however, that modular homes and manufactured homes are not the same thing. Manufactured homes are also referred to as mobile homes—AKA, homes that can be transported from place to place. Modular homes, on the other hand, are built on permanent foundations: They're just created off-site.
So, why are people opting for modular homes?
One huge factor is cost, with many companies promising up to 50 percent cheaper rates per square foot than traditional homes. Since modular homes are built indoors, they're always built at faster speeds than traditional homes, which are often subject to weather constraints. In fact, many modular homes can be built in a matter of weeks, as compared to months in the case of traditional homes, which makes them an ideal option for people looking to move in fast. Modular homes are also checked during each phase of construction by a third-party inspector, so you can be assured they're always up to the highest standard.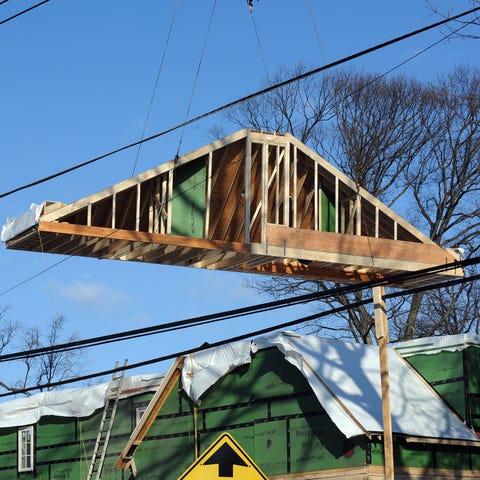 THE WASHINGTON POSTGETTY IMAGES
How Much Can You Customize a Modular Home?
Several people also turn to modular homes because of the ability to customize one as much as they desire. However, since many manufacturers work under their own set of guidelines, it's imperative to ask questions before you commit and think you can have everything you want. Still, some cool features you can add to your home include (but are not limited to) ceramic floors, non-traditional exterior finishes, and unique cabinet fixtures. You can pretty much design your home any way you like—think modern minimalist, or more mid-century. These homes are also often more energy efficient, meaning you'll save on utility and electricity costs per month.
What Should You Consider Before Buying One?
First of all, you must own the land upon which the modular home resides, so if you're looking at a particularly expensive region, it'll definitely cost you—it could even be upwards of $100,000. Unlike regular homes, these lots can't be built on subdivisions.
Another thing to keep in mind is the fact that the upfront payment for a modular home is significantly different than the 20 percent down payment plus mortgage standard of pre-existing homes. In this case, the land has to be completely yours, and then, you'll need to pay for the home's construction before you move in. Your contract will include a schedule for paying in installments while your home is being built: It's a more 'pay-as-you-go' system, if you will. Reselling may also be a challenge, since some people are uncomfortable with the idea of prefab homes…and likely, you won't make much of a profit on the land purchase.
---
So, should you buy a modular home, or should you look to go more traditional? It depends on how important factors like speed and customization are to you. If you can afford it and like the idea of having a home that's energy efficient and unique to you, by all means, go for it. But if the upfront pricing and loan limitations are a factor, you're better off sticking to buying an existing home.
Follow House Beautiful on Instagram.CANDACE BRAUN DAVISON Deputy EditorCandace Braun Davison writes and produces videos on a range of lifestyle content, from celebrity interviews to home tours—and the occasional 12-pound cheeseburger.